Avoid getting stuck in boring, forgettable routines with your significant other. Knowing what to expect from a couples massage will help you create a sensational, unforgettable experience for the two of you.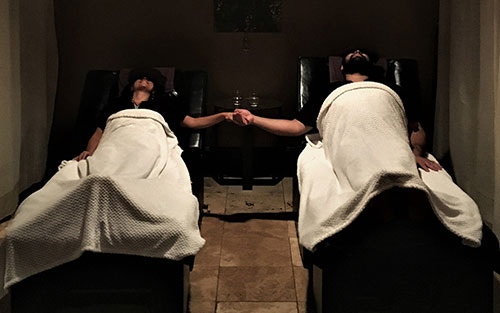 yourfootpalace.com gathered information on what a couples massage consists of and answers some of the most frequently answered questions about it.
How Much Should a Couples Massage Cost
Couples massage prices range from $80 per hour for a basic package to $120 per hour for a more complete package.
Couples massage pricing can vary greatly depending on the type of massage, duration, location, and add-ons like extra hot towels or aromatherapy.
Tip: Before booking your couples massage, reach out to a spa representative for hourly rates, packages, running specials, add-ons, and payment options.
What Happens When You Get a Couples Massage
A couples massage consists of many of the same components of any other massage, here's what to expect:
Couples massages generally occur in a private room
You both receive your massages at the same time
Your massages occur on side-by-side tables
Each of you will have your own massage therapist
Your massages end at the same time
Note: Each spa will offer different amenities like lounging areas, shower rooms, hot tubs, and specialties like fruit, chocolates, and champagne.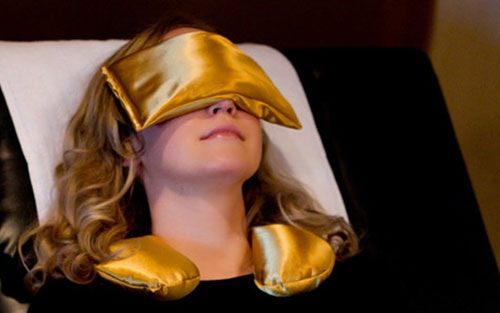 How Do You Prepare for a Couples Massage
The following tips will help you and your partner prepare for your couples massage, maximizing the massage's relaxation and rejuvenation potential:
Keep your schedules light and stress-free prior to your appointment
Take a soothing shower
No "heavy" food, eat light
Turn your phone and devices off
Avoid stressful and/or drama-filled conversations or arguments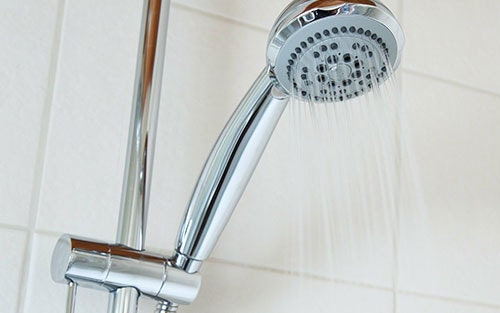 Note: To take full advantage of your couples massage, clear your schedules for the rest of the day, and enjoy each other's company.
What Do I Wear to a Couples Massage
Clothing etiquette for a couples massage may vary depending on the spa and type of massage you will receive. Consider the following for a reflexology couples massage:
Arrive wearing loose-fitting, comfortable clothes
Avoid wearing any jewelry
Leave any bags or additional clothing behind
For reflexology couples massages, you will not be required to disrobe. You will be asked to remove your shoes and socks, then roll your pants up to your knees.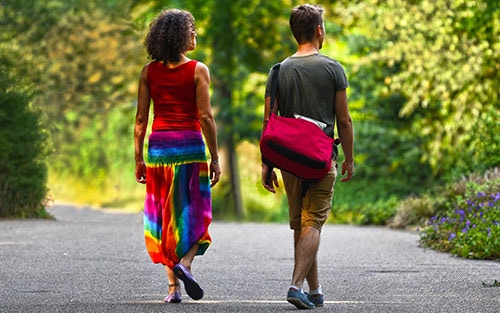 Note: Wearing a mask will not get in the way of or disrupt your massage.
Tip: Contact a spa representative before booking your appointment to fully educate yourself on their clothing etiquette for your selected massage type.
Do You Talk in a Couples Massage
There aren't any specific rules on talking during a couples massage, so you can talk to each other during the session. However, you may find it more effective to just be quiet and relax. It really depends on the couple's ability to communicate calmly.
Note: As with any massage, if something is too hot, too cold, uncomfortable, or disturbing your "zen," you should immediately communicate this to your masseur.
Is a Couples Massage a Good Date Idea
Yes, a couples massage is ideal for couples that have been together and/or have a sense of security and trust in each other.
Perhaps not when a couple is in its beginning "getting to know you" stages.
Tip: Every couple interacts differently at different stages. If a couples massage date interests you, ask your significant other how they feel about it and go from there.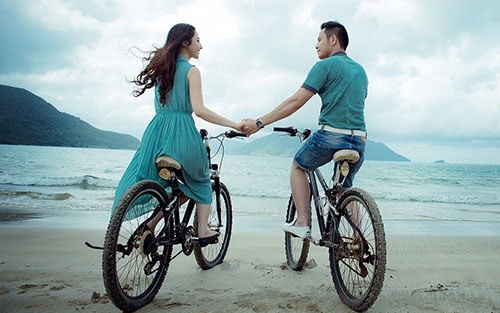 Benefits of a Couples Massage
Repetition of dinner and movie dates can get boring over time. A couples massage is an excellent idea if you want to remove stress from your relationship and enjoy quiet, rejuvenating time together. Consider the following benefits of couples massages:
It's good for the body and mind
Increased release of endorphins
Relief for tense, tight muscles, and increase of flexibility
You get to enjoy quality time with your significant other
You get to try out a new experience
Reduce stress and anxiety levels
Increase feelings of affection for one another
Couples massages encourage intimacy
A couples massage is a bonding experience
An intimate way to commemorate an anniversary, birthday, or other special date
It's an opportunity to reconnect with your significant other
Couples often struggle to make time in their busy schedules to spend time together. A couples massage can be used as an intentional way to reconnect.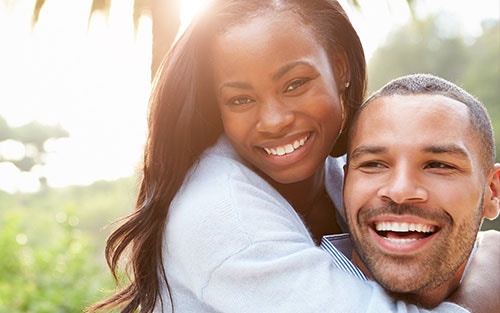 Couples Massage
In this article, you discovered essential information about what couples massages consist of and the answers to some of the most common questions about them.
When you know what to expect from a couples massage, you can properly prepare for one and provide an amazing bonding experience with your significant other.
By not considering a couples massage, you miss out on an opportunity to share an intimate bonding experience with your loved one.
Sources:
ce.uci.edu/pdfs/pressroom/2006_02_spa.pdf
tripsavvy.com/couples-massage-3090000
Foot Palace Massage Spa Athens
196 Alps Rd Ste 31
,
Athens
,
GA
30606
(706) 521-5290
Foot Palace Massage Spa Braselton
2095 Highway 211 NW Suite 7B
,
Braselton
,
GA
30517
(678) 963-5958