Uncertain about what happens or how to prepare yourself for a spa day? Knowing how spa days work and how to get ready for one will make your experience more relaxing and beneficial to your health and wellness.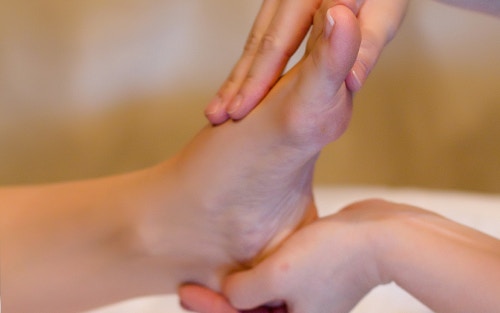 yourfootpalace.com gathered essential information about spa days and answered frequently asked questions about what they are and how to prepare for one.
What is a Spa Day
A day spa is a type of personal service shop used for therapeutic treatment, like massages, beauty treatments, manicure/pedicure services, and may include vending the goods, or merchandise, related to the services provided at the day spa.
Generally speaking, the treatments typically found at day spas are non-invasive and non-surgical. These are treatments that can be completed quickly or treatment packages aimed at your relaxation and rejuvenation. When you consider spa days, you should think of pampering being the primary objective.
Note: Massages and spa treatments can be powerful tools to help you regain control of your health and well-being.
For a better understanding of spa days, consider the following frequently asked questions and their answers:
1. What Happens in a Spa Day?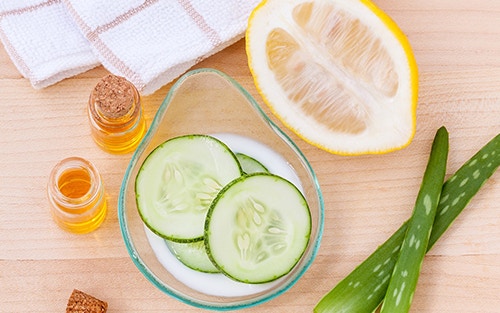 Treatments that may be provided include body massages, hair, foot massages, facials, waxing, microdermabrasion, body treatments, hot stone treatments, manicures, pedicures, and aromatherapy.
2. What do You Wear to a Spa Day?
Spas typically want their guests to be comfortable, so you should wear non-restrictive clothing garments like yoga bottoms, lounge pants, loose-fitting T-shirts, sweatshirts, and hoodies are encouraged at most day spas.
3. Do You Take Off Your Clothes at a Spa?
The answer to this question depends primarily on the day spa and its services. Typically, for full-body massages and body treatments, you disrobe completely. For your convenience, these spas will provide paper undergarments to wear during body treatments.
4. What do Couples do at a Spa?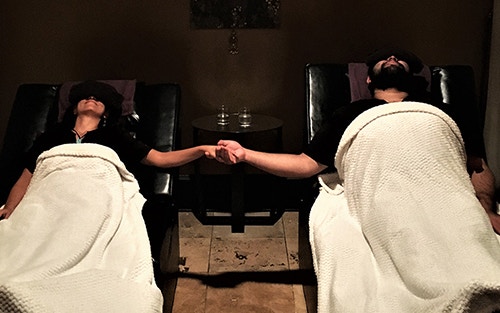 When going to a full-service day spa, a couple's massage will typically include access to showers, hot tubs, lounging areas, and all other spa amenities. Many couples' massage treatments may have enhanced amenities like champagne, chocolates, and fruit.
5. What do I Bring to a Spa Day?
The typical spa day includes a robe, slippers, and a towel upon arrival, but in most cases, you are permitted to bring your own (if you prefer). If you intend on using the spa's amenities, bring comfortable gym clothes, a swimsuit, or personal hygiene items like a toothbrush and deodorant.
6. Do I Need to Take a Towel to a Spa Day?
Good spas will provide towels and robes for use around the spa. Request an extra towel when you need a fresh and dry one. However, you should bring a spare towel to wrap around your hair or for emergencies.
7. What's the Minimum Age for a Spa Day?
Spas do not typically permit children under 16. There are rare exceptions that have treatments for younger teenagers, but they are usually strictly limited to minimal treatments like manicures and pedicures.
8. Do You Shower Before or After a Spa?
It is crucial to shower before your scheduled spa day (this removes sweat, dead skin cells, and personal care products like cologne, perfume, and deodorant).
9. Should You Shave Before a Spa Day?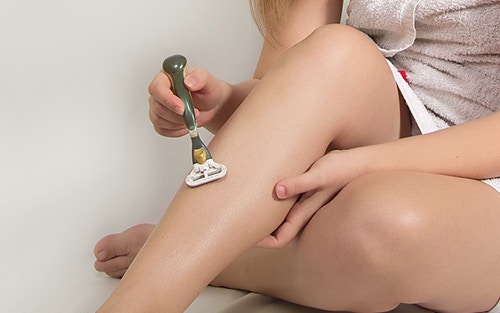 Shaving is typically recommended before your appointment. However, be sure to do so a minimum of four to six hours prior. Some products used in spa treatments may irritate newly-shaven skin.
10. What Should You Not do in a Spa?
While you may be feeling overly relaxed, oily, and sleepy, be sure you're well-versed in spa etiquette and avoid the following:
Misinterpreting the spa's dress code (ask about the dress code when booking your spa day or visit the spa's website for instructions)
Using cell phones and other electronic devices
Shaving in the shower (this is a significant hygiene "no-no")
Chatting with employees and patrons (most are there to absorb the relaxing sounds and aromatherapy – not to engage in idle conversation)
Tipping in the treatment room or area (tips are generally included when you purchase your package)
Coming on or flirting with employees and other patrons
Consuming alcohol or illegal substances before treatments
Exposing your private parts while moving about the spa
Tip: Don't wait until the last minute to book your spa day; arrive 10 to 15 minutes early.
Spa Days
In this article, you discovered what a spa day is and found answers to your most frequently asked questions.
Understanding what services are available in a day spa and how to prepare for a spa day will help you fully absorb the relaxing benefits of the massage, environment and pampering.
Your misunderstanding about how day spas operate and how to prepare for a spa day can leave you in an awkward position, unable to benefit from the relaxing and rejuvenating setting they try to create for you.
Sources:
evergreenbeauty.edu/blog/exploring-the-different-types-of-spas/
mayoclinic.org/healthy-lifestyle/stress-management/in-depth/massage/art-20045743
ahealthiermichigan.org/2013/04/19/benefits-of-spa-treatments-for-stress-awareness-month/
nytimes.com/2020/02/25/travel/spa-etiquette.html
oprah.com/style/spa-etiquette/all
Foot Palace Massage Spa Athens
196 Alps Rd Ste 31
,
Athens
,
GA
30606
(706) 521-5290
Foot Palace Massage Spa Braselton
2095 Highway 211 NW Suite 7B
,
Braselton
,
GA
30517
(678) 963-5958