Need help understanding, improving, and maintaining foot health? Knowing what your feet may be telling you about your body can help prevent severe illness and motivate you to take better care of them.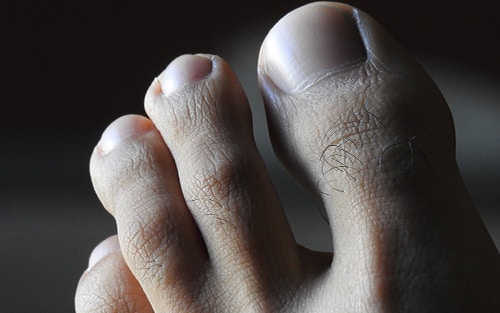 Foot Palace gathered information about how your feet can forewarn you of potential physical issues and how you can significantly improve your foot health.
What Do Your Feet Say About Your Health?
Your feet can tell you about your health if you observe and pay attention to them. Often, the feet are among the first parts of the body to experience and display symptoms when something may be abnormal. Consider the following foot irregularities and what they may represent:
Swelling (Edema) – Seeing abrupt swelling in one or both feet or toes can be alarming (and rightfully so). This condition is typically due to another inconspicuous issue. Swelling can be caused by or be a strong indicator of:
Gout
Heart failure
Kidney failure
Cellulitis infection
Neuropathic arthropathy
Potential deep vein thrombosis (DVT)
Arthritis
Identifying the cause of swollen toes and feet allows patients to get the medical attention they need before any of these issues become more serious.
Cold Feet or Toes – Cold feet or toes can be an indication of developing conditions like:
Diabetes
Poor blood circulation
Vascular issues
Peripheral artery disorder (PAD)
Note: Sometimes, cold feet can be the need to wear a pair of socks, but it can be a sign of something more severe and should be closely monitored.
Burning Sensation – Sometimes, a slight or intense burning sensation can be felt in the soles of the feet. Typically, this sensation is caused by peripheral neuropathy (caused by diabetes or other factors) or peripheral artery disorder (PAD). While burning sensations in the soles of the feet are often attributed to nerve damage, there can be other reasons, like common infections or Athlete's foot.
Ulcers and Sores – When a sore or an ulcer appear on your foot (and won't heal properly), it could be a sign of poor or constricted blood circulation from diabetes or peripheral neuropathy. A stubborn ulcer or a sore on the foot can also be an indicator of evolving skin cancer. If you discover a sore or an ulcer on your foot, allow time for it to heal. However, if it does not heal in a reasonable time, it could be a sign that there is a more severe underlying issue needing immediate attention.
Deformed or Discolored Toenails – Some common causes for your toenails to change their shape or appearance are:
Nail fungus
Overuse from repetitive trauma (running, hiking, dancing, kicking, etc.)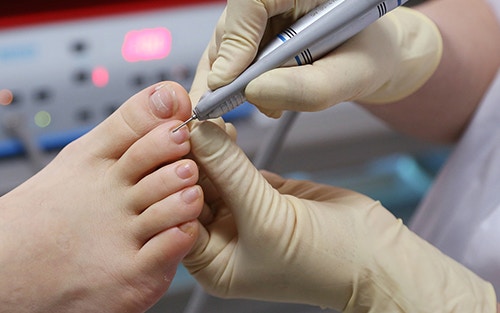 This condition can also be an indicator of the following:
Psoriasis
Anemia
Melanoma (skin cancer)
Tip: If you detect changes in toenail shape or discoloration, see your primary care physician for evaluation, testing, and referrals to specialists.
Foot Drop – This is a general term for difficulty lifting the front of the foot, often called "drop foot." Among the most common causes of foot drop is peroneal nerve injury. The peroneal nerve is an extension of the sciatic nerve. This nerve supplies movement and sensation to the lower leg, foot, and toes. Seek medical attention if you experience the following:
You suddenly find your toes dragging on the floor when walking or trying to take a step
Experience radiating or sharp leg pain
Fall
Tip: See your doctor immediately if you develop new weaknesses or numbness (sensory loss).
Charcot Foot – a condition (often resulting from untreated diabetes) in which the foot's bones are weakened and can fracture. With continued walking, the foot eventually changes its shape. As the disorder advances, the joints can collapse, and the foot will develop an abnormal shape, like a rocker-bottom or rounded appearance.
Improve and Maintain Foot Health
Foot health is crucial for everyone (of all ages). Most don't think or care about foot health, but it is absolutely essential to prevent foot health issues, keeping your entire body healthy. Consider the following to improve and keep your feet healthy:
Regularly Inspect Your Feet – Regularly check your feet for blisters, redness, cuts, or cracked skin. If you notice any abnormalities, contact your doctor. Never ignore a problem with your feet; if you have been diagnosed with diabetes, check your feet daily.
Tip: If you can't maneuver to see the bottom of your feet, use a hand-held mirror with magnification.
Trim Toenails Regularly – Maintain your toenails trimmed but not too short (when nails are cut too short, they can become ingrown, causing swelling, soreness, or infection). Cut your nails straight across and carefully file any sharp edges. If you are unable to reach your toenails, a podiatrist can help. If you choose to use a relative, friend, nail salon, or spa, advise them not to cut your toenails too short or injure your skin when filing.
Clean Your Feet Daily – Wash your feet daily in lukewarm water. Water that is too hot or cold can damage your skin, especially in those with diabetes who have decreased skin sensation. Use a soft washcloth or sponge and gentle, lathering soap. Then, rinse thoroughly and completely dry before putting on your socks and shoes.
Always Wear Clean, Dry Socks – When your feet sweat, moisture gets held against your skin by most socks. You can prevent developing skin irritations and foul odors by using clean, dry socks every day. Having diabetes increases the risk of developing a range of foot problems (people with diabetes should consider using socks designed with cushioning and moisture-wicking fiber).
Tip: Bunched-up or tight around-the-ankle socks can cause severe irritation or circulatory problems.
Wear Well-Fitted Shoes – Poorly-fitting shoes may cause blisters, potentially leading to infection. Ensure you choose footwear that does not irritate your feet. Instead, wear shoes that properly support your feet and ankles while standing, walking, or participating in physical activities.
Control Your Blood Sugar (Diabetes) – High blood sugar levels can result in nerve damage, causing reduced blood flow and the loss of skin sensation. Reduced blood flow can make it more challenging for your feet to heal from surgery, injury, or resist infection.
Tip: If you need assistance or advice on getting started with physical activities to improve your health and prevent chronic conditions (or if you already have diabetes), a licensed physical therapist can help you design a safe and effective exercise program and treatment plan specific to your needs and health goals.
Moisturize Your Feet – Keep your skin soft and healthy by moisturizing your feet every night. This helps prevent itching or cracking and allows you to thoroughly inspect your feet.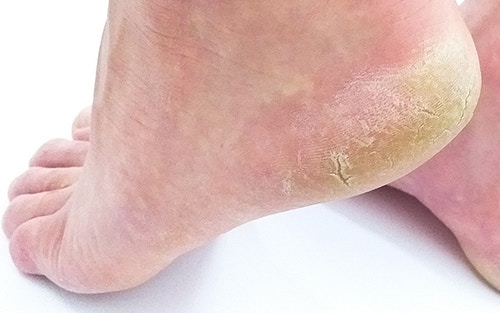 Tip: Schedule a weekly, bi-weekly, or monthly foot massage or spa day to provide extra care and professional attention to your feet.
Foot Health
In this article, you discovered crucial information about how your feet can alert you to grave physical conditions and what to do to improve foot health.
Knowing what your feet can alert you to can help you seek early help for potentially life-threatening conditions while motivating you to pay closer attention to them and their health.
Your poor interpretation of foot-related problems can result in your delayed reaction to what may be severe and life-threatening health conditions.
Sources:
cdc.gov/diabetes/library/features/healthy-feet.html
niddk.nih.gov/health-information/diabetes/overview/preventing-problems/foot-problems
mayoclinic.org/diseases-conditions/foot-drop/symptoms-causes/syc-20372628
nyc.gov/site/doh/health/health-topics/healthy-aging-tend-to-your-feet.page
uclahealth.org/news/happy-feet-10-tips-for-maintaining-healthy-feet
Foot Palace Massage Spa Athens
196 Alps Rd Ste 31
,
Athens
,
GA
30606
(706) 521-5290
Foot Palace Massage Spa Braselton
2095 Highway 211 NW Suite 7B
,
Braselton
,
GA
30517
(678) 963-5958