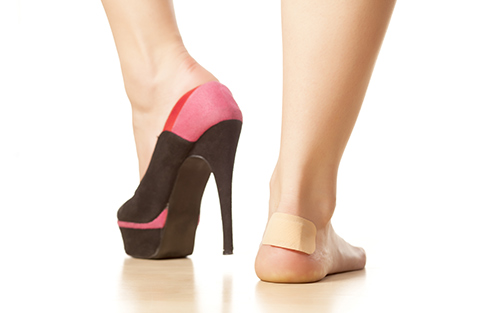 In Athens, Georgia, when we hear the phrase, "My dogs are barking!" we usually assume one is speaking of The University of Georgia, Bulldogs! However, in the world of Reflexology massage, and other parts of the south, this phrase means, "My feet hurt!"
How did the word 'dogs' come to mean 'feet'? In 1913, a journalist for the New York Evening, by the name of "T.A. Dorgan", was well known for rhyming slang, published the word 'dogs' as a citation for his feet. From that point forward the word 'dogs', has been used as slang for feet. So now, a century later, after a long hard day on our feet we may say, "My dogs are barking!", in reference to 'our feet are killing us'.
How Long Periods of Standing Affect Your Feet and Legs
Whether at work or play, standing all day can do a real number on your feet and legs. Making an extra effort to take good care of your feet can go a long way towards staying healthy. The most common symptoms from standing for lengths at a time are discomfort, swelling, and fatigue. Spending too much time on your feet can affect your shins, calves, knees, thighs, hips, and lower back.
The Effect on Your Muscles, Tissues and Blood Flow
So many of your muscles work really hard to hold you upright. Without giving your muscles a rest, or at least moving around, can cause the joints to get "stuck" temporality. This happens because your muscles get tired, and can cause minor or major soft tissue injuries. Standing on your feet all day also reduces blood flow to your muscles. Blood flow that returns blood from the feet and legs back to the heart. When blood doesn't flow properly, your feet, ankles, and legs swell, causing pain.
Supportive Shoes, Compression Socks and Rest Reduces Discomfort
Sometimes, standing all day is part of our job, so to help prevent the discomfort, wearing supportive shoes is a must. Unfortunately, no matter how good the shoes are, after many lengthy hours, you just need a rest! One of the best known ingredients for foot comfort are compression socks. Wearing compressions socks and changing feet positions frequently, can really help reduce the discomfort, as well as standing in different positions, and shifting your weight around. On those long dreadful days be sure to take a seat every chance you get to help your dogs out.
Stretching and Improved Blood Flow to the Rescue
If your dogs do start to "bark", the best thing you can do is stretch them out, and kick them up! Stretching out the tendons and muscles in the feet will help to relieve the pain, and improve the blood flow. At home you can roll your feet over a tennis ball to massage the sole of each foot. This will loosen the starting point of the connective tissues that run all the way up the backside of your body, to the crown of your head. This home method can really do wonders for you! Try to do it a few minutes per foot, on a daily basis.
If you can't even imagine doing anything else yourself after a long day on your feet, come and allow us to soothe your soles, with a Reflexology massage, the ultimate foot loosening treatment.
Foot Palace Massage Spa Athens
196 Alps Rd Ste 31
,
Athens
,
GA
30606
(706) 521-5290
Foot Palace Massage Spa Braselton
2095 Highway 211 NW Suite 7B
,
Braselton
,
GA
30517
(678) 963-5958