Keep stress and negativity from robbing you of your good nature and positive outlook on life. Knowing what to do to improve your mental health will help you feel better about yourself and keep negative thoughts from interfering with your good humor.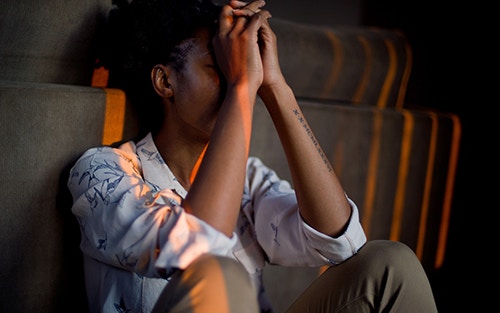 yourfootpalace.com gathered crucial information on ways to improve your mental health and recognize when you need to take action to avoid anxiety and depression.
What is Mental Health?
Mental health includes one's emotional, psychological, and social well-being. Your mental health affects how you think, feel, and act. It also contributes to determining how you handle stress, relate to others, and make healthy choices. Consider the following ways to improve your mental health:
1. Stay Active
Increased physical activities of any kind can improve depression symptoms experienced by people across their lifespans at any age. Regular physical activity has been shown to improve mental health in children and adults.
2. Do What You Enjoy Doing
Whatever your activity preference, research shows that when you engage in the things you enjoy, you're more likely to have lower stress levels, a lower heart rate, and a significantly better mood. You're also more likely to engage in the people and world around you.
For further reading about benefits of doing the things you love, visit thrive.kaiserpermanente.org/thrive-together/live-well/health-benefits-of-doing-what-you-love
3. Maintain Your Physical Fitness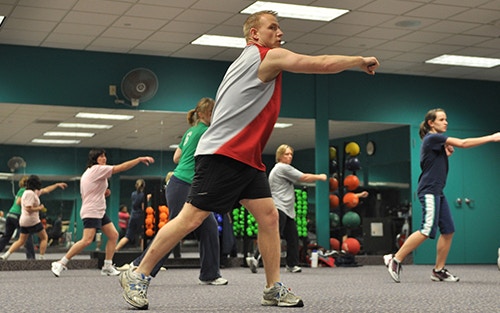 Those who exercise regularly typically have better mental health and emotional well-being and lower instances of mental illness. Exercise is essential for people with mental illness; it not only boosts your mood, concentration, and alertness but improves your cardiovascular and overall physical health.
4. Treat Yourself
Schedule a spa day. Massage therapy offers significant benefits for several mental health conditions, including depression, anxiety, and stress. Massage can also help people cope with seasonal affective disorder (SAD) by improving mood and boosting energy levels.
5. Start a New Hobby
People with regular hobbies are less likely to suffer from stress, anxiety, and depression. Activities that get you out of your chair can make you feel happier and more relaxed. Group activities like team sports can significantly improve your communication skills and relationships with others.
6. Keep a Journal
Journaling helps control your anxiety or depression symptoms while improving your mood by:
Helping you prioritize problems, fears, and concerns
Identifying any symptoms day-to-day so you can recognize triggers and learn to control them
Helping you set and achieve goals
Inspiring creativity
Boosting memory
Enhancing critical thinking skills
Heightening academic performance
When you handwrite your thoughts, you can only write one word at a time. Your thoughts typically slow down to match your writing speed and naturally removes you from your overthinking mindset.
7. Get Enough Sleep
Sleep is the mind's time to rest, purge, and recharge. When we get proper sleep (7 to 8 hours daily), memories, emotions, and newly collected information are processed and stored for our minds to retrieve later.
Note: Sleep is also the time emotional processing and reconciliation take place. Without regular sleep, symptoms of anxiety and depression may adversely affect your mood and well-being.
8. Keep a Balanced Diet
When you stick to a healthy diet, you're setting yourself up for fewer mood fluctuations, a happier outlook on life, and a significantly improved ability to focus. Healthy diets can help reduce or eliminate symptoms of depression and anxiety.
Tip: Seek the assistance of a licensed nutritionist when developing a diet that best supports your active lifestyle and goals.
9. See Your Doctor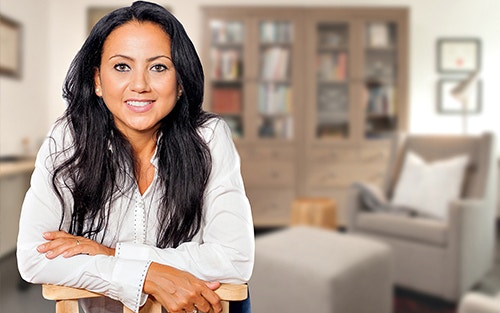 The signs and symptoms of mental health problems and decline can vary in severity and frequency from person to person. That's why it's not always easy to determine if your feelings are situational (that may pass on their own) or something more persistent (that may require professional assistance).
Tip: When in doubt, talk to your doctor.
How to Recognize Anxiety and Depression
The first step to fixing a problem is recognizing that there is one. Consider the following anxiety warning signs and symptoms:
Breathing rapidly (hyperventilation)
Sweating
Trembling
Feeling nervous, restless, or tense
Having a sense of impending danger, panic, or doom
Having an increased heart rate
Feeling weak or tired
Having a sense of dread or fearing the worst
Characteristics and symptoms of depression include:
Unexplained physical discomfort (depression does not only affect one's mental health)
Inability to concentrate (most people experience some brain fog and forgetfulness)
Too much or too little sleep
Sudden changes in appetite
Moodiness and irritability
Any time you experience one or more of these symptoms, center yourself and start doing one or more of the activities you have developed to improve your mental health. When your mental health is at risk there are warning signs. When you cannot snap yourself out of your anxiety or depression, seek assistance from your doctor.
Improving Your Mental Health
In this article, you discovered several ways to improve your mental health and how to recognize the signs of anxiety and depression.
Knowing how to improve and maintain your mental health will help you avoid personal crises, keep your spirits high, and positively interact with others.
Ignoring the need to prioritize your mental health can leave you vulnerable, struggling, and rob you of your wellness.
Sources:
mayoclinic.org/diseases-conditions/anxiety/symptoms-causes/syc-20350961
health.gov/news/202112/physical-activity-good-mind-and-body
pcpcc.org/resource/sleep-and-mental-health-why-our-brains-need-sleep
jedfoundation.org/resource/mental-health-warning-signs-and-when-to-ask-for-help/
health.harvard.edu/blog/nutritional-psychiatry-your-brain-on-food-201511168626
Foot Palace Massage Spa Athens
196 Alps Rd Ste 31
,
Athens
,
GA
30606
(706) 521-5290
Foot Palace Massage Spa Braselton
2095 Highway 211 NW Suite 7B
,
Braselton
,
GA
30517
(678) 963-5958