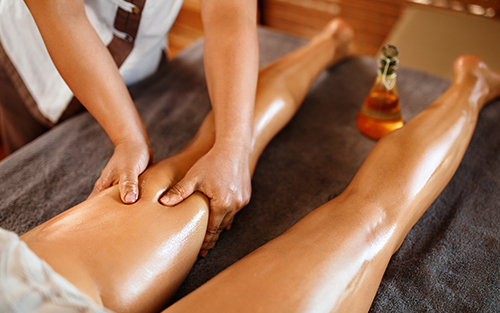 Our nose plays a huge role in our day-to-day emotional lives whether we realize it or not all through the smell of scents. The nose is a direct path to our limbic system which is our system that creates feeling and emotions. Our sense of smell is the most primitive of our senses and very powerful. We can detect at least one trillion distinct scents. The nose connects to the deepest part of the brain which triggers basic instincts, our emotions and memories. Offering your nose aromatherapy is a simple way to improve your overall health and quality of life.
What is Aromatherapy
Aromatherapy also known as essential oil therapy, is the use of naturally extracted aromatic essences from plants to help promote the health of body. Aromatherapy is an alternative medicine that offers many benefits and has been around for thousands of years. Essential oils can either be inhaled through the nose, applied directly to the skin or added to a bath to work emotionally or physically to improve one's general state of health. This alternative medicine can help boost energy levels, reduce stress, ease depression, eliminate headaches, improve sleep, strengthen the immune system, reduce pain, improve digestion, and increase circulation just to name a few.
Types of Essential Oils
The most popular aromatherapy essential oil in the word is lavender. Lavender has a long list of uses and ranges from cosmetics to well-being remedies. Lavender oil is extracted from the flowers of the lavender plant that is fragrant in nature. Having a light fresh floral-herbaceous aroma. Lavender when inhaled is used to reduce anxiety and emotional stress, improve sleep and alleviate headaches. The essential oil applied to the skin can heal burns and wounds, restore complexion and reduce acne and improves psoriasis.
Jasmine oil nicknamed "queen of the night" is derived from the jasmine flower that has a strong smell at night. Known to be the most popular oil for improving mood, balancing hormones and low libido. It's "seductive" strong scent is a natural aphrodisiac that can increase sensuality and has libido-boosting qualities.
Clementine oil made from the peel of the succulent fruit with a smooth and shiny appearance is used in aromatherapy owing to its rejuvenating nature. With an amazingly sweet and crisp aroma. It offers purifying properties and uplifts the mood and enhances mental clarity.
Rosemary is one of the most powerful essential oils on the planet and is considered sacred by ancient Egyptians, Greeks and Romans. This essential oil is extracted from the leaves of the plant and is part of the mint family. With a woodsy evergreen like scent this essential oil is used to improve memory, relieve muscle aches and pains as well as soothe digestion. Rosemary has become increasingly popular over the last few years for its ability to stimulate hair growth as well.
One of the most studied essential oils with numerous health benefits is peppermint. Peppermint is a cross between the watermint and spearmint plant and the oil derives from the leaves. This essential oil aids in indigestion, respiratory issues, nausea, fever, pain relief, blood circulation and has antifungal properties. Due to the extensive research on peppermint oil, you can purchase it in capsules and it is prescribed by alternative medicine doctors.
Benefits of Various Aromatherapy Scents
Expect a heightened experience when combining aromatherapy, acupressure (http://spainathens.blogspot.com/2016/09/acupressure-therapy-basics-benefits-techniques.html) or other massage services. Lavender, Jasmine, Clementine, Rosemary and Peppermint are only a few of many beneficial aromatherapy scents offered in the markets today. Each of these 5 aroma scents offer a different aid in promoting the health of body. As part of the Foot Palace Aromatherapy package you can chose one of these essential oils to be applied directly to your skin carried in our oil and lotions, all of which are from Pure Plant-Based Ingredients. This allows your skin to feel nourished, supple, healthy and youthful while rejuvenating your senses and physical well-being. Let your nose choose the scent to improve your senses.
Foot Palace Massage Spa Athens
196 Alps Rd Ste 31
,
Athens
,
GA
30606
(706) 521-5290
Foot Palace Massage Spa Braselton
2095 Highway 211 NW Suite 7B
,
Braselton
,
GA
30517
(678) 963-5958