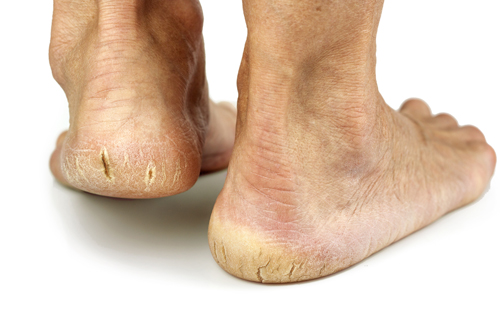 With temperatures dipping into the freezing range, your skin is likely to receive some damage. Below are a few effective tips to help you avoid dry skin this winter season.
6 Important Tips to Prevent and Treat Dry Winter Skin
Moisturization is key – An obvious solution to dry skin is using a moisturizer, but picking out the best moisturizer for your skin type can add additional benefits. During winter months choosing an ointment based lotion can be especially helpful as it helps retain moisture throughout the day. Water based lotions also work but can quickly fade. If you're having trouble with dry heels and hands, Foot Palace offers a hand and foot hydration treatment that could surely be beneficial.
Avoid Hot Showers – During the cold months it's often tempting to jump into a hot shower to escape the cold, however this can be detrimental to retaining the skins natural oils. When you take hot showers, the water is stripping the skin of its self-produced oils and leaving your skin dry and itchy. You can avoid this by taking room temperature (or even cold) showers. Despite the negative connotation associated with cold showers it can actually be incredibly beneficial to not only your skin but to your overall health.
Checkout the benefits of a cold shower here – yourfootpalace.com/5-surprising-health-beauty-benefits-cold-showers/
Keeping a Room Humidifier – Although its not the first solution that comes to mind, keeping a humidifier in your room can actually help keep your skin and lips moist throughout the night. This added moisture can also be beneficial in keeping your sinus cavities moist as well as keeping indoor plants healthy. All in all, a win-win.
Indoor Home Heating – Surprisingly enough overheating in your home can be a large contributor to dry skin. Setting your heat to a comfortably lower setting can not only help save some money but can also help keep your skin a little less dry. This paired with the humidifier (mentioned above) can show great results for keeping your skin during the cold months.
Over Washing the Hands – During this time of year its best to avoid over washing the hands as this can result in dry and even cracked hands. Popular remedies for countering this are using soft soaps that will help to reduce stripping of oils, applying your own oils such as vitamin E oil and different topical creams.
Drinking Water – Last and most important is staying hydrated from within! If you're not drinking the proper amount of water your body is going to have trouble replenishing its natural oils. This rule goes for chapped lips, dry hands and feet and itchy skin. The body needs sufficient amounts of water to ensure your skin health is as healthy as can be. During the winter you might not feel as thirsty because you're often less active than in the summer months. But your body needs the same amount of water to function correctly.
Hopefully these tips can help keep you a little less dry this winter!
Foot Palace Massage Spa Athens
196 Alps Rd Ste 31
,
Athens
,
GA
30606
(706) 521-5290
Foot Palace Massage Spa Braselton
2095 Highway 211 NW Suite 7B
,
Braselton
,
GA
30517
(678) 963-5958