We see a foot massage as more than just a good foot rub. A reflexology foot massage should always be a therapeutic massage that relieves stress, tension, and soothes you back to balance. We stimulate pressure points within your feet to alleviate all sources of your discomfort.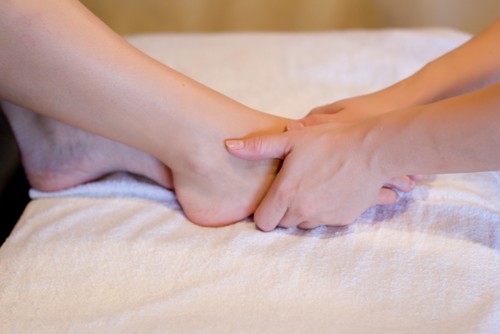 Let the soreness and stress go while our foot massage reflexologist soothes your soles. We get you started with a hot-water mineral foot soak while receiving a relaxing massage around your neck, head, face, and shoulders. This stress-relieving massage finishes with acupressure on your feet and lower legs which stimulates your body to promote increased inner organ function and improves your overall well-being.
30 Min $25
60 Min $40
90 Min $60
Service prices do not include gratuity.
If you have pain or discomfort in other regions, Foot Palace has a variety of other reflexology and acupressure massage and spa services near me in Braselton.