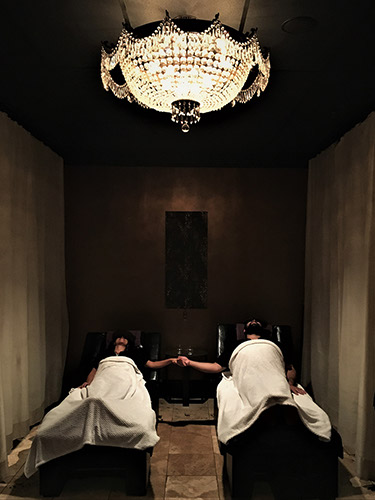 If you and your loved one are looking for a way to spice up the relationship, why not consider a couple's massage? This massage yourfootpalace.com/couples-massage-athens-ga/ is a wonderful way to get closer to each other while investing in some quality rest and repair for yourself.
How Couples Massages Can Rejuvenate Your Relationship
Spontaneity in shared experiences is always a great way to reconnect with your significant other, and what better way to spend a portion of your day than receiving a massage service together? Couples that engage in new activities together show higher rewards for connectivity and engagement than those who don't.
In today's busy world there is seemingly less time being set aside to relax with your loved one. By allotting yourselves time together you're putting the relationship first and strengthening your bond with your partner. Getting a couple's service can be a great way to spend a day together and rekindle that flame.
How Reflexology Helps Relieve Stress
As a touch therapy, reflexology is one of the best ways to help ease stress. Reflexology services help release serotonin, oxytocin (aka the cuddle chemical) and dopamine in the body, which paired with a partner can you leave you both feeling more affectionate and ready to spend some alone time with each other. Aside from making a great gift, bringing someone with you to receive a service is a wonderful way to show them how much you mean to them.
Whether you're wanting to get away from the stresses of everyday life or needing some one on one time with your significant other, couples massage is forever a great option!
Foot Palace Massage Spa Athens
196 Alps Rd Ste 31
,
Athens
,
GA
30606
(706) 521-5290
Foot Palace Massage Spa Braselton
2095 Highway 211 NW Suite 7B
,
Braselton
,
GA
30517
(678) 963-5958