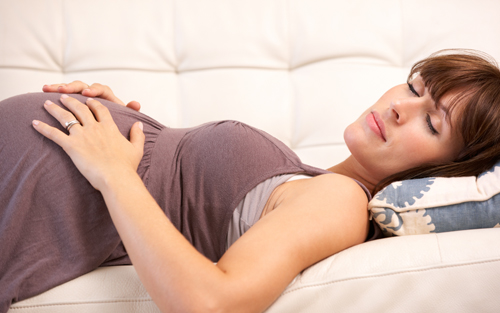 At the Foot Palace we are often asked about the relationship between reflexology treatments and how they can be beneficial to expecting mothers. The short answer is that they can help induce late pregnancies, help to improve circulation throughout the body and can generally help to reduce stress. With that being said, we always want to ensure the safety of our clients and prevent any complications that might occur during this strenuous time.
Earliest Recommended Pregnancy Massage Treatments
Most reflexologists advise against working with women that are not yet at least thirteen weeks pregnant. During this period there is a higher risk for miscarriage, and although reflexology generally isn't known for causing complications such as these most therapists agree that it's safer not to do it.
Often times women that are late in their pregnancy will try reflexology to help induce labor and as an alternative to pain relief medications. While this can be beneficial, it is often recommended that treatments begin four to five months prior to the due date. This allows the therapist ample time to minimize the amount of stress the client is feeling and help prepare the mother for delivery. While it is rare, reflexology can be performed during labor to help ease the pain of childbirth.
Get Some Relief at the Foot Palace
We know that carrying a pregnancy can be incredibly stressful and demanding, that's why we recommend coming in to let us help ease the aches and pains of child expectancy. With Mother's Day coming up, a Foot Palace gift certificate would make a wonderful gift to any expecting mother!
Foot Palace Massage Spa Athens
196 Alps Rd Ste 31
,
Athens
,
GA
30606
(706) 521-5290
Foot Palace Massage Spa Braselton
2095 Highway 211 NW Suite 7B
,
Braselton
,
GA
30517
(678) 963-5958